Meet Mukundi Malovhele, a 21-year-old son of tomato farmer who spent 4 years building his own Lamborghini.
The young South African's Lamborghini took so long to build due to lack of finance.
His dream is to become a mechanic. This he believed will help his set up his car manufacturing company.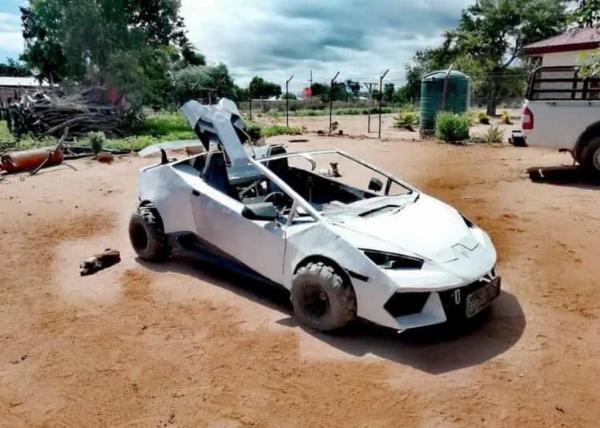 What would you do if you can't afford a multi-million naira Lamborghini sports car and your dream is to drive one : build one? Yes, that's the exact thing Mukundi Malovhele, a fan of the Italian sports car did.
Malovhele, a 21 year old Limpopo man from South African, said :
"I've always loved the Lamborghini when I saw it on TV, so I decided to make one inspired by it because I can't afford to buy it,"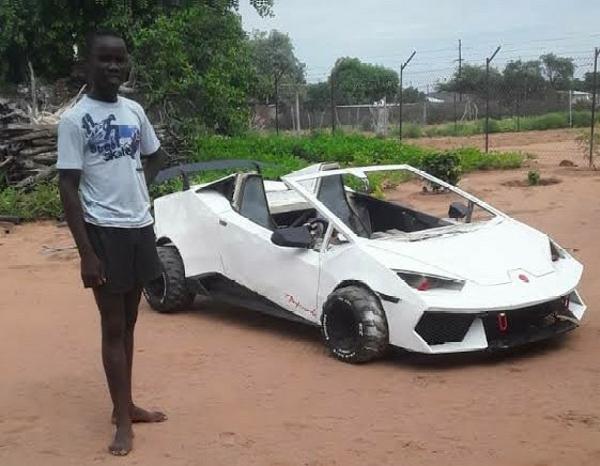 Malovhele, who resides at Tshipise Tshasagole-Niani village in Venda, started his project in 2017. He said he spent four to replicate his dream sports car, adding that materials used for the build, including scrap metals and engine, we're sourced from old cars.
But the young man didn't start big trying to make big and drivable cars as he said his early projects includes making wire cars.
"I used to make wire cars when I was younger; this is a passion that has been within me for a long time,"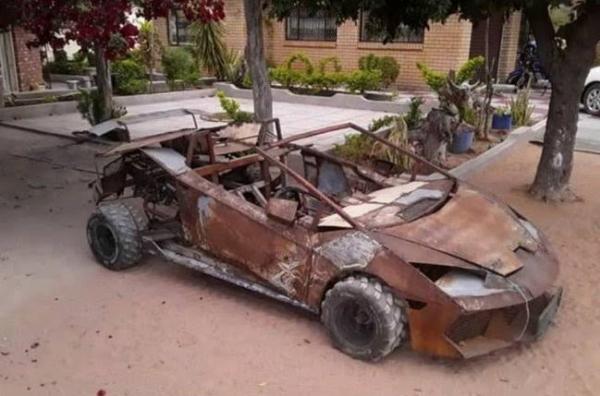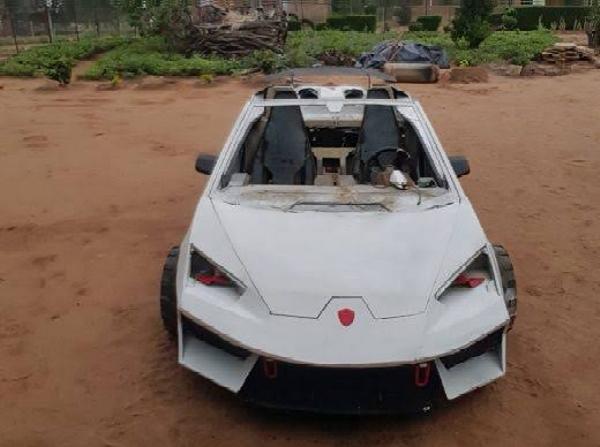 Malovhele, the son of a tomato and watermelon farmer, said the major obstacle to finishing his car project has been lack of finance.
"My father sometimes spares me some money to buy some parts, but what I really need is a small engine,"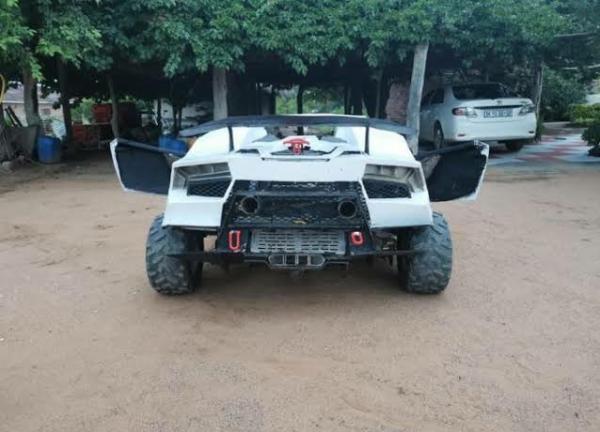 Malovhele's dream is to set up car manufacturing company and achieving he said includes sharpening his skills at technical college.
"I want to become a mechanic and fix cars, but I also want to make my own car model because this is what I understand. My dream is to go to a technical college that will help me work on my skills."