How to Make Money in Nigeria as A Teenager
How to Make Money in Nigeria as A Teenager
Here are the ways how to make money as a Nigerian teenager;
Start A Niche Blog
Become an Apprentice
Learn Tailoring
Start A YouTube Channel
Start Farming
Learn Photography
Get Scholarships
Become A Social Media Influencer
Become A DJ
Learn Graphic Design
Become a Hairdresser
Learn Makeup
Sell Stuff at School
Wash Cars
Freelance Writing
Baking and Pastries
Start A Niche Blog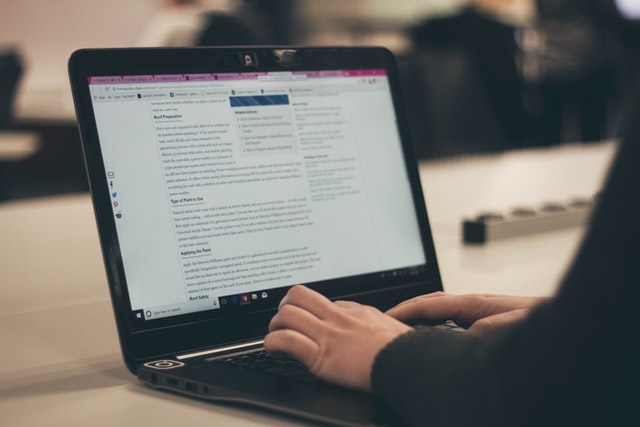 Starting a niche blog is the best way to make money in Nigeria as a teenager.
Blogging is the skill of writing articles for people to read online. You can write on any topic that you know.
For example, if you are a tech enthusiast, you can launch a technology blog.
You must first identify a topic that you want to write about before you start a niche blog.
A niche blog is a blog that is about one topic.
Starting a niche blog will cost you about five thousand naira for web hosting and domain name.
You would also need to learn how to set up your blog on WordPress to start blogging.
The best way to make money as a teenage blogger is through Google AdSense.
Let me know in the comment box to get the guide to starting a successful niche blog.
Become an Apprentice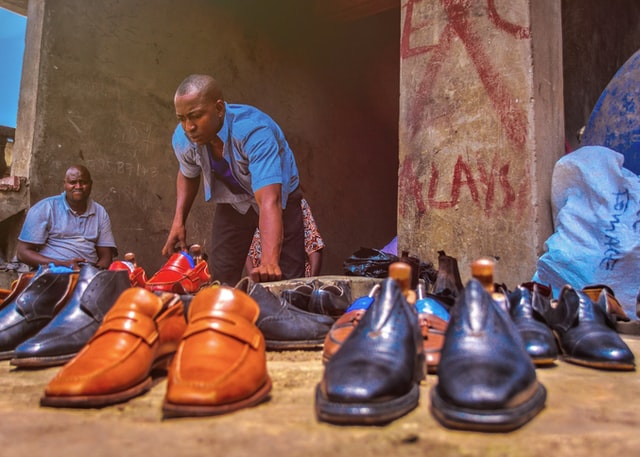 Apprenticeship is a common way to make money in Nigeria as a teenager.
Many teenagers are doing apprentices in workshops all over Nigeria.
Apprenticeship is the practice of learning a business or skill with a professional.
The time to complete an apprenticeship can be from one (1) to five (5) years.
For example, your parents can register you as an apprentice in a tailoring store for two years.
In these two years, you will learn how to become a professional fashion designer.
Tailoring, mechanic repair, business, etc., are popular areas of apprenticeship in Nigeria.
Learn Tailoring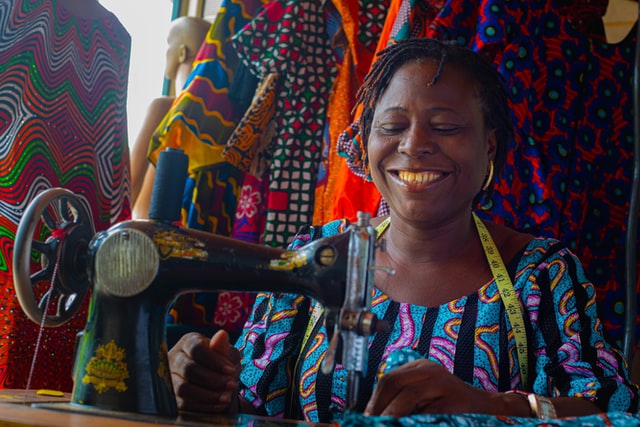 Learning how to sew cloth is a profitable way to make money as a Nigerian teenager.
Fashion design is a high-paying skill in Nigeria today.
Everybody loves to wear beautiful attire to marriage and other kinds of ceremonies.
A fashion school is the best place to learn fashion design. Also, your parents can register you with a tailor in your area.
Making money as a fashion designer is a long-term goal.
What I mean is that you may not get plenty of money as an apprentice. But, money will come after you finish your training as a tailor.
Tell your parents of your interest in tailoring to get registered at a fashion school.
Start A YouTube Channel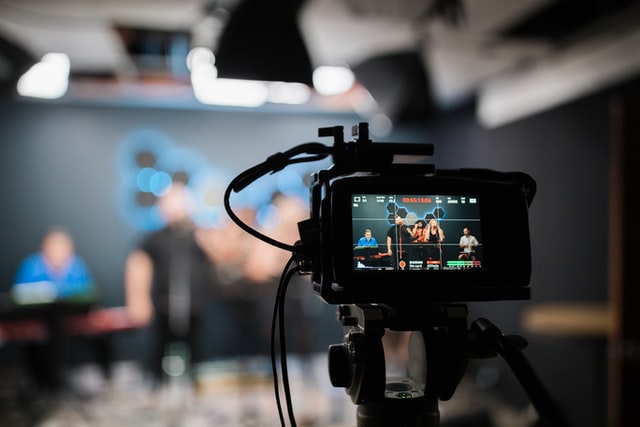 Starting a YouTube channel can give you lots of money as a secondary school student in Nigeria.
Today, many teenagers are earning dollars on YouTube.
How it works is that you make money when people watch your videos on YouTube.
Finding your passion is the key to becoming a successful YouTuber.
You must know your spark. I mean that thing that people find exciting about you.
Comedy, dance tutorials, food Vlogging, etc., are common YouTube niches for Nigerians.
Your goal as a YouTuber will be to get 1,000 subscribers and 4,000 watch hours within your first year to make money.
Start Farming
Farming is a profitable venture in Nigeria for teenagers and adults.
Few teenagers know that they can make money by farming.
Fish, snail and vegetable farming are some profitable types of farming.
I remember as a teenager how I made a lot of money on my parent's farm.
Depending on your location, you can go into the planting of farm products like vegetables.
You can rear birds like chicken to sell during the festive period.
Also, dog breeding is now a popular way to make cool cash in Nigeria.
Identify the kind of farming that is possible in your house.
Make adequate findings and get capital from your parents.
Learn Photography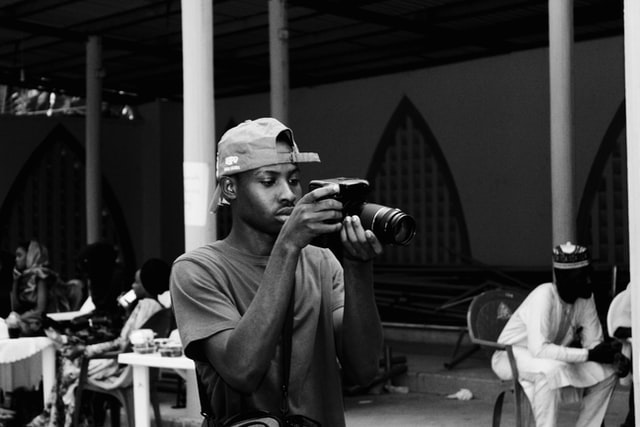 Photography is a way to make money as a teenager in Nigeria.
Everybody loves to take studio pictures for their birthdays and other celebrations.
A studio picture goes for about one thousand nairas in most places in Nigeria.
Many people are making a living in the photography business.
The best part about the skill is that you can continue to make money when you enter a higher institution.
You can learn photography from a photo studio in your area. Inform your parents of your love for photography.
As a teenager, it is not compulsory to get a digital camera. You will make use of the equipment at the place for your apprentice.
Get Scholarships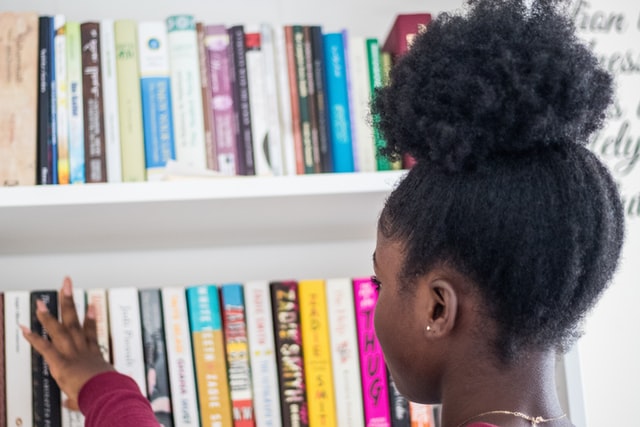 Winning a scholarship as a secondary or university student is the easiest way to make money.
There are plenty of scholarship opportunities for young students in Nigeria.
Many scholarships pay above one hundred thousand naira to scholastic students every year.
The first step to winning a scholarship is to get a reliable scholarship update.
Join my scholarship WhatsApp group by clicking on the button below.
Become A Social Media Influencer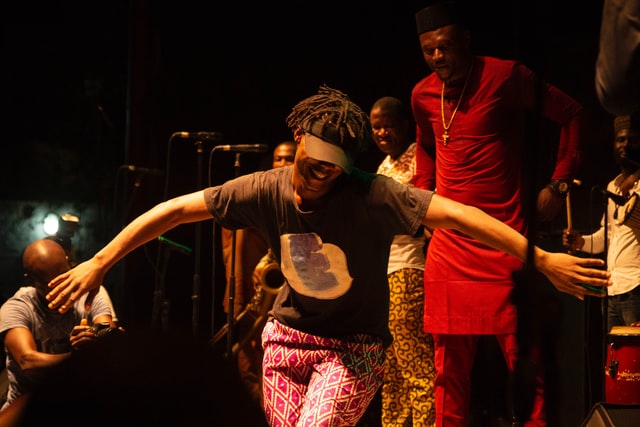 Becoming a social media influencer is now a popular way for teenagers to make money online.
A social media influencer is a person that has a large followership on social media apps.
These people offer something interesting to their followers to be popular. It could be that they have good dancing skills.
Thanks to the TikTok app, teenagers can now turn into celebrities overnight.
Brands in Nigeria love to work with social media influencers as they bring in more sales.
For example, it is social media influencers who promote many of the popular songs you hear today.
You must post pictures and videos that people find interesting to be an influencer.
You can become an influencer on Twitter by posting memes and philosophical tweets.
Become A Music DJ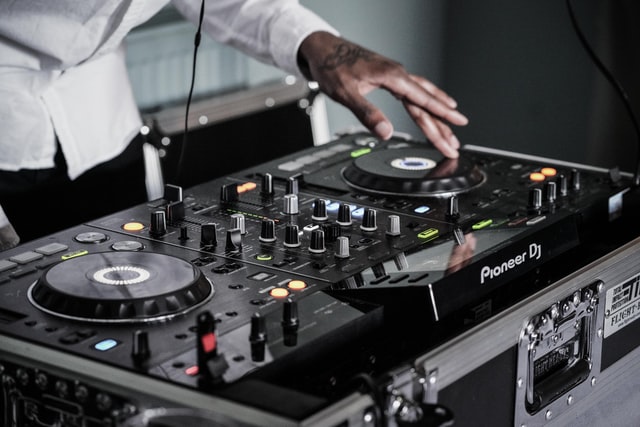 Being a music DJ is a way of making money for teenagers in Nigeria.
A DJ is a person that plays a good collection of music at ceremonies.
The services of a music DJ are in hot demand in Nigeria.
Every party organizer invites a DJ to bring life to the party. There cannot be a ceremony without the presence of a DJ.
Do you love music?
You can become a music DJ by learning under the guidance of a successful DJ in your area.
Learn Graphic Design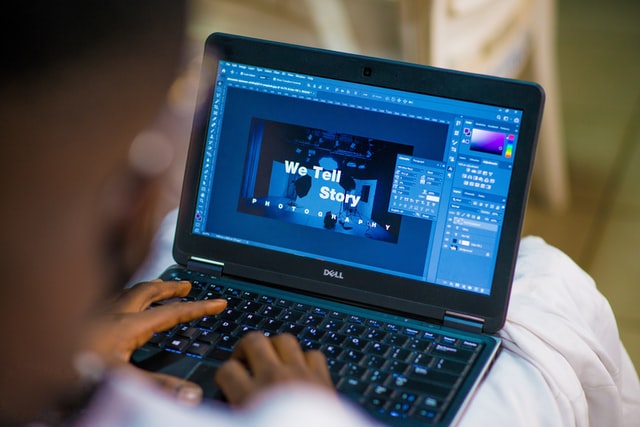 Graphic design is a soft skill to make money at a young age for Nigerians.
The demand for graphic designers is high now more than ever before in the world.
Graphic designers are people that create posters, logos, etc.
The church program posters that you see in your area are the creation of a graphic designer.
You can learn graphic design online on YouTube.
But, as a Nigerian teenager, it is better to learn from a computer centre in your area.
Your parents can enrol you to learn graphic design during the holidays.
Become a Hairdresser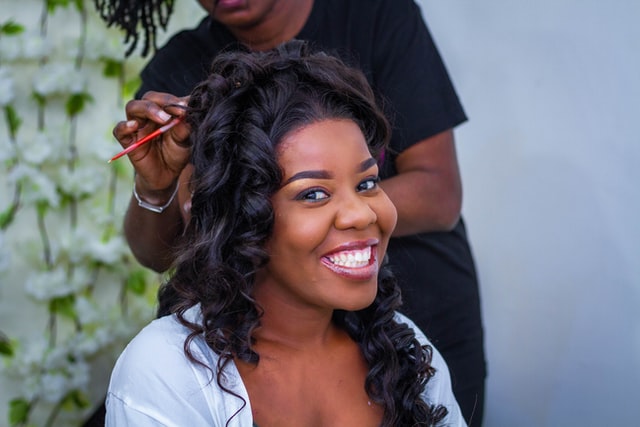 Hairdressing is a profit-making skill for teenagers in Nigeria to make money.
Becoming a hairstylist will give you money daily.
No matter the economic situation, ladies must plait their hair to look beautiful.
As a hairstylist, you can make money making hair for people.
Also, you can make money from the skill when you get into University.
There are also opportunities to travel overseas as a hairstylist.
Hairdressing can take you up to six months to learn.
Your parents will register you as an apprentice in a hair salon in your area.
You must settle down and learn hairdressing with commitment.
Learn Makeup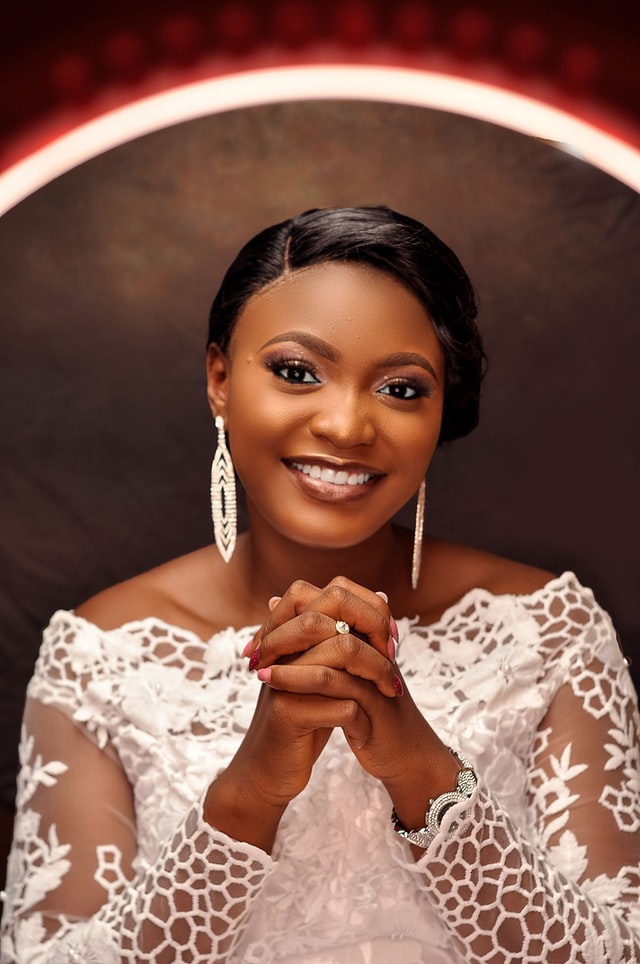 Makeup is a high-paying skill to learn as a teenager in Nigeria.
Young ladies in Nigeria love to wear makeup for an outing. They pay makeup artists to paint their faces on special occasions.
You can learn makeup to make money as a teenager.
Tell your parents of your interest in makeup. They will register you in a makeup studio in your area.
It will take you six months to complete your training as a makeup artist.
Sell Stuff at School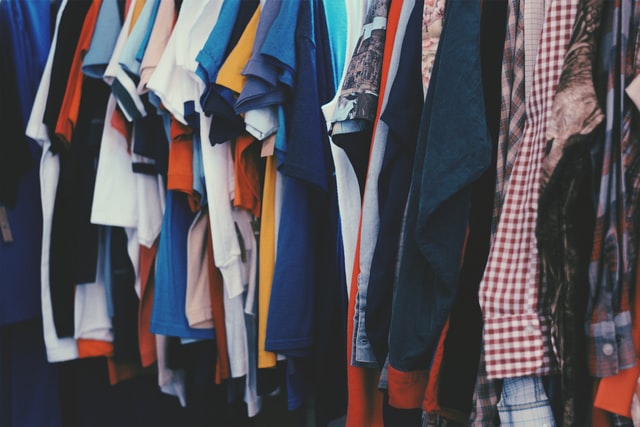 Selling stuff at school is a profitable way to make money as a secondary school student.
You can sell all kinds of legal stuff at your secondary school to make money.
Identify what students in your school like to buy and sell to them.
For example, you can do business with a phone accessory store in your area.
You sell an AirPod for three thousand naira that you got for two thousand and five hundred naira. Your gain will be five hundred naira.
It is necessary to sell legal things. You don't want to end up in prison for selling illegal or stolen items.
Wash Cars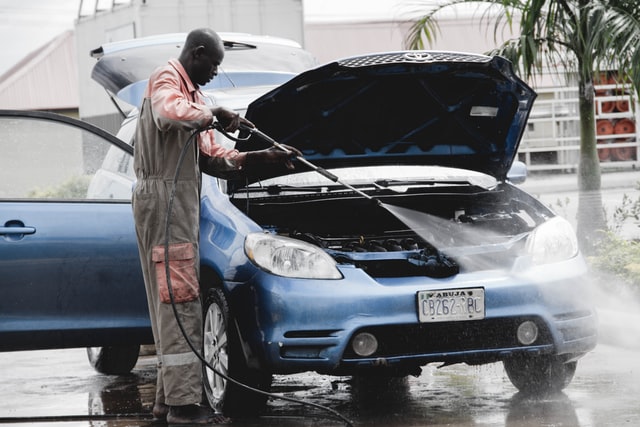 Washing cars is an opportunity to make money as a teenager.
You can offer to wash cars on weekends.
Tell car owners in your area that you are willing to wash their cars at a cheap rate.
Some people who know you well will allow you to wash their cars.
You must be a responsible teenager in your area to land this job as a car washer.
Freelance Writing
Freelance writing is a high-paying skill to make money online as a teenager.
You can develop your writing skill and offer your service online.
People on the internet are willing to pay you to write articles for them.
You must learn how to write plagiarism and error-free articles.
You will make more money as you get better at writing.
Upwork is the most popular platform to make money writing as a Nigerian teenager.
Baking and Pastries
Learning how to bake a cake, cupcakes, and other pastries will give you money as a teenager.
Teenagers like to eat sweet pastries. You can make and sell cakes and small chops to students in your school.
Learning how to make cake is simple as ABC. You can learn the skill online or register at a catering school.
List Of Handwork and Digital Skills to Learn as a Student in Nigeria
Skills to Learn as a Student in Nigeria
There are two categories of skills you can learn as a student in Nigeria;
Handwork
Digital Skills
Handwork is skills that require the use of your hands and other forms of physical labour.
For example, hairdressing, makeup, and baking are examples of handwork.
Digital skills involve using the computer and the internet to solve problems. It does not call for physical labour like handwork.
Programming, Web design, copywriting and video editing are examples of digital skills you can learn as a student to make money.
Most Profitable Skills to Learn
As a student, it can be a difficult choice to decide on the best skill to learn.
It is at this stage that many students get things wrong. They jump to acquire skills without researching the prospect.
Because your friend is earning money from affiliate marketing does not imply you have to become an affiliate marketer.
You must choose a skill that aligns with your natural ability and passion. Search within yourself to identify your strength and flare.
For example, you can opt for copywriting if you enjoy writing or makeup if you find makeup artistry interesting.
Your goal should not be to make money while trying to choose a lucrative skill. Money will come when you can provide a valuable service.
Let me know in the comment if you have challenges deciding on which skill to learn.
Handwork Skills to Learn as a Student in Nigeria
The following are lucrative handwork to learn as a student in Nigeria;
Makeup Artistry
Photography
Hairdressing
Wall Painting
Catering Services
Baking and Confectionery
Phone and Laptop Repair
Wall Paper Installation
Dry Cleaning
Student Lodge Agent
I Have No Income And Need Money Now: How To Get Cash Now With No Job
If you find yourself in the league of those constantly using the term "I have no income and need money now" and you keep wondering how you could scale through your expenses and pay up your bills. It may seem difficult to secure a loan with manageable interest rates and payback terms for those who need to borrow money without proving their income, but this is simply untrue!
When you are unemployed or lack access to a standard pay stub from a 9 to 5 job, you have a lot of possibilities for emergency loans.
These loans are a form of funding accessible to people without a job or a stable source of income.
Before qualifying an applicant for a loan, many traditional lenders need verification of yearly or monthly income. Some even set a minimum income requirement for applicants to be accepted and reject applications if the applicant doesn't make the required amount.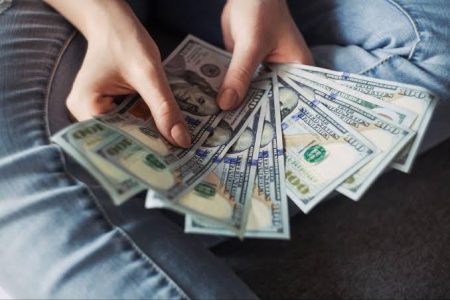 This can make it challenging for people looking for no income loan products to find a direct lender. Thankfully, several internet lenders offers loans to individuals who keep using the term "I have no income and need money now". These type of loans accept applications from borrowers without a job or conventional income proof. There are many other ways besides a pay stub to demonstrate your ability to repay a loan!
How Does No Income Loans Really Work?
These loans work similarly to other types of loans. However, no-income loans require that you have some alternative method of paying them back with interest. Therefore, lenders will want to see your credit history, bank accounts, and proof of any liquid assets that demonstrate your ability to repay the loan, if you pass the test, they will offer you some loans you can pick from and that will take you off the term "I have no income and need money now."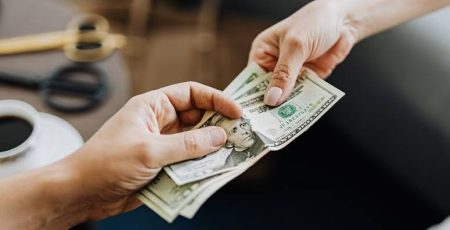 Lenders look over your finances, assets, credit score, distributions, or payouts from any other sources to determine the level of risk you represent to their firm if they were to approve your loan. If they are confident that you can pay them back, they're likely to approve your request.
There are many different types of liquid or cash-equivalent assets, monetary compensation, benefits, or alternative income sources you can use to show that you can make payments.
Alternatives You Can Use When You Constantly Use The Term "I Have No Income And Need Money Now"
Side gigs or a business startup
Self-employment income
Unemployment benefits
Royalty payments
Partner income
Child support
Tip income
Alimony
Social Security benefits (retirement or disability)
Dividend payments or other investment income
A job offer with an offer and an acceptance letter
A retirement account (including a pension)
Veterans Administration (VA) benefits
A lender can still believe there is some danger even if they believe you can repay the loan. As a result, you can be required to make additional payments to cover the lender's risk. No-income loans may also have a number of drawbacks.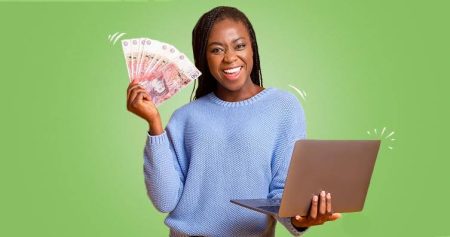 For a lender to be confident in approving your loan when using the term "i have no income and need money now" they usually offer you loans with higher interest rate, higher fees, repayments period of months and not years for those who have income and lastly, they'll rather offer you low loan amounts rather than the usual bulky amount they offer.
There are four types of no-income loans currently in use:
Stated income, verified assets (SIVA)
No income, no job, no assets (NINJA)
No income, verified assets (NIVA)
No income, no assets (NINA)
SIVA
An applicant for a SIVA loan must have sufficient confirmed assets to serve as collateral and sufficient income, even if it is insufficient to qualify for a loan.
NINJA
NINJA loans was quite popular before the 2008 financial crisis. They were essentially loans granted on the basis of the borrower's assurance that they would be able to repay the amount. However, financing restrictions have made it much more difficult to get them.
NIVA
Of the four loan types, clients without conventional or alternative incomes can typically apply for an NIVA loan. Before a loan is accepted, assets must first be valued and then put up as collateral.
NINA 
NINA loans are often only given to landlords who are real estate investors. For the loan to be approved, these investors must prove they have the funds necessary to make re payments.
There are alternative options if you are unable to get a no-income loan approved and you keep using the term "i have no income and need money now" there are other possibilities and It's a good idea to consider your options before choosing one of these loans:
1. Ask Family Members Or Friends You Feel Can Help You Out
Check a loved one to see if they can assist you rather than going to the bank. Better terms will be offered. Just be sure to pay back the debt on time to avoid losing a crucial relationship.
2. Community Assistance
Look around your neighborhood to see if any resources are accessible. For instance, you might be able to get short-term financial assistance from religious groups, indigent utility programs, or food pantries without getting a loan. A community resource that could assist you in raising money for a mortgage is crowdsourcing.
3. Get Creative In Other To Make A Few Bucks
Think about taking a ride-sharing job. Every day, you have the option to pay out, giving you the chance to make some quick cash. To make extra money quickly, you may also provide child care, pet sitting, or handyman services. You can also make some extra money by renting out a room in your house or by selling things you don't need.
Frequently Asked Questions (FAQs) About 'I Have No Income And Need Money Now: How To Get Cash Now With No Job
Can I Get A Loan If I Have No Income?
Can you get a loan if you have no income? You can get a loan even if you have no income. Most no-income loans carry higher interest rates, but with Instacash cash advances, you'll have access to up to $250 without having to pay any interest for an entire month.
What Loans Do Not Require Proof Of Income?
A no-doc mortgage loan, also known as a no-income verification home loan, does not require you to provide income proof to the mortgage lender. And you can as well check our listings above to find the one that suits you.
What Apps Pay You Instantly?
Cashyy (Android Only)
Mistplay (Android Only)
Rewarded Play (Android Only)
Swagbucks
MyPoints.
Kashkick.
InboxDollars.
Steady.
What Is Begging Money?
Begging (also panhandling) is the practice of imploring others to grant a favor, often a gift of money, with little or no expectation of reciprocation. A person doing such is called a beggar or panhandler. Beggars may operate in public places such as transport routes, urban parks, and markets.
Handwork & Digital Skills You Should Learn Before Leaving Nigeria
As you know, things are not all that rosy for Nigerians staying overseas. You would have to work hard and smart to survive.
You must learn high-demand skills abroad if you have the intention to travel to Canada, the USA, Europe, etc.
Developed countries do not emphasize certificates like Nigeria. Your employability depends on your level of expertise.
There is nothing like I got the job because of my uncle or other types of corrupt practices.
Nigerians who want to make money abroad must learn digital or handwork. These skills are what would give you a headstart when you get abroad.
I know family relatives who had difficulties settling abroad because of a lack of digital skills or handwork.
Another of my family member was able to succeed through her catering skills. She was able to open a big restaurant because she knew how to cook delicious Nigerian meals.
This article is on the handwork and digital skills to learn before leaving Nigeria.
Let me know in the comment section if you have any questions or need further clarification. I would love to hear from you.
Handwork to Learn Before Leaving Nigeria
Handwork is skills that require the use of hands and tools.
Learning handwork can take three (3) months to a year to reach the expert level. It depends on the type of handwork you are learning and your pace of learning.
The following is the list of handwork to learn before leaving Nigeria;
Tailoring
Plait Braid and Weave Hair
Makeup Artistry
Barbing
Electrician
Heavy Machine Operator
Phone & Laptop Repair
Auto Mechanic
Plumbing
Furniture Making
Carpentry
Welding
Construction
Cooking & Catering
Interior Decoration
Car Rewiring
Mow Flowers
Window Installation Service
Auto Body Painting
Tailoring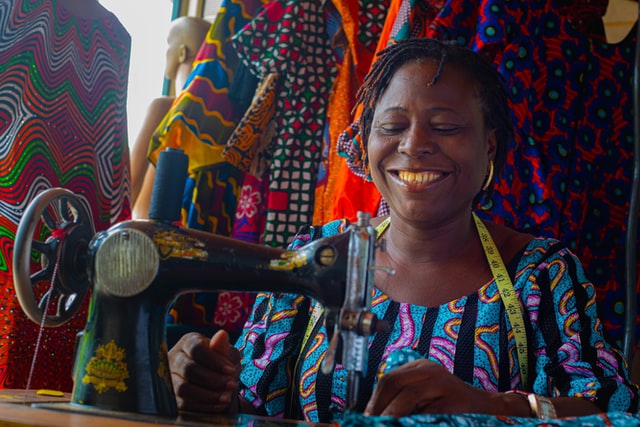 Tailoring is the most lucrative handwork in high demand abroad.
Learning how to sew dresses can give you a lot of money in any country overseas.
I watched a video where a popular Nigerian YouTuber living in Spain complained that sewing dress over there is expensive.
The amount for sewing a dress is more expensive than the price of the material itself. It is even funnier because she would have to wait about two months before it gets ready.
Nigerian tailors are in high demand overseas. There are only a few professional Nigerian tailors abroad.
Most Nigerians who live abroad sew their dresses in Nigeria before travelling oversea. They would love to contract the job to a Nigerian living in their community abroad.
Opening a tailoring shop abroad is not easy. It is not Nigeria where anyone can open a fashion shop.
In countries oversea, you would need to get the necessary certification before you can sew a dress. It means you must know how to sew like a professional.
Also, some whites like to try out Nigerian clothes. You can make money making dresses for them.
Learning Tailoring in Nigeria
Learning how to sew a dress in Nigeria can take six (6) to twelve (12) months.
There are three (3) kinds of tailoring according to gender and age;
Men Tailor
Women Tailor
Children Tailor
Sewing dress for men is more profitable. But make your choice based on your interest.
Register with a fashion store at your location. Ensure that the place sews dress with the best professional approach.
Plait Braid and Weave Hair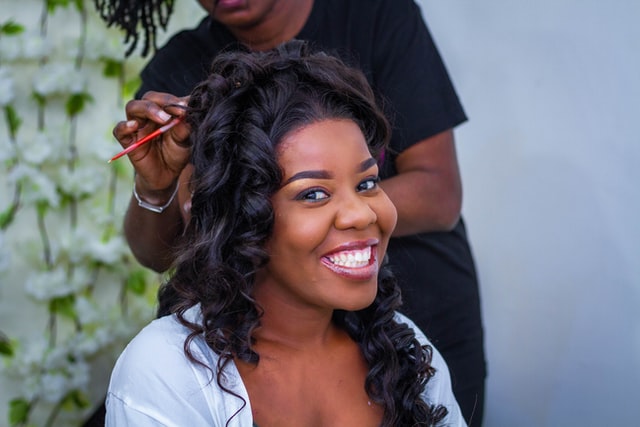 Learning how to braid and weave hair is one of the best lucrative skills for Nigerians who plan to travel abroad.
Hair stylists make lots of money making simple African braids. There are a few certified hairdressers abroad. Nigerians and Africans living abroad pay a massive amount of money to fix their hair.
As a hairdresser, you can make over $200/day by fixing braids inside your house.
Opening a hair salon is expensive abroad. But you can start with using your sitting room. Though it is not legal, you can manage it in your house.
As your income grows, you will be able to open a beauty salon.
Another perk of learning hairdressing is you would not spend money making your kid's hair.
Learning Hairdressing in Nigeria
Learning hairdressing in Nigeria can take six (6) months to a year to become a professional hairstylist.
Ensure you register to learn with the best beauty salon at your location.
It would be a plus to learn nail fixing, manicure and pedicure.
Makeup Artistry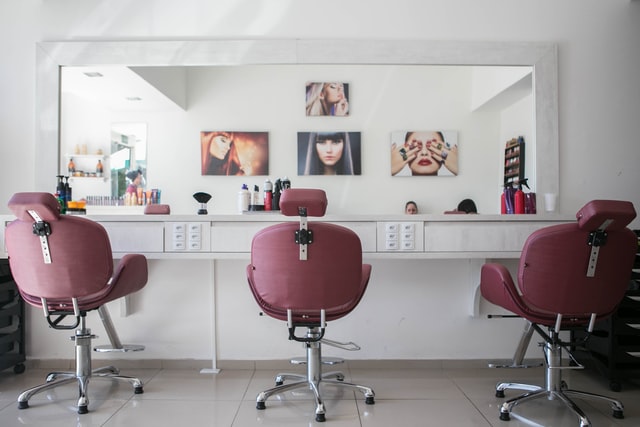 Makeup is one of the most lucrative handworks to learn in the world.
Professional makeup artists charge a large sum of money to make their clients beautiful for every occasion.
Makeup and other cosmetic products are a ritual for ladies. Many women confess they experience a higher level of confidence when they wear makeup.
Whatever country you find yourself in, ladies would need the services of a professional makeup artist.
Also, you can get employment in a professional makeup studio.
Learning Makeup in Nigeria
There are two ways to learn makeup in Nigeria;
Apprentice at a Makeup Studio
Online Tutorials
The best way to learn makeup in Nigeria is to apprentice at a makeup studio. Register with someone at your location that is a professional makeup artist.
You can enhance your makeup artistry by watching YouTube tutorials online.
Barbing
Learning how to barb hair is one of the lucrative skills for anyone planning to travel outside Nigeria.
The perfect makeup for men or women who decide to go on a low cut is a nice haircut.
As they say, a haircut increases the attractiveness and confidence of a man. Everyman in all spheres of life needs a good haircut from a professional barber.
The cost of the average haircut for men in the United States is $28.
It is easy to make a living overseas as a professional barber.
Learning how to cut hair in Nigeria can take six (6) months. Ensure you increase your expertise by learning new styles on Instagram or YouTube.
Electrician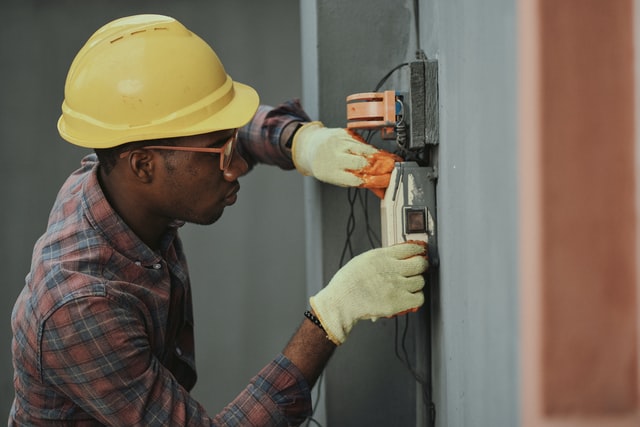 Electric work and repairs are the best skills to learn in Nigeria for surviving abroad.
Households all over the world require the services of an electrician.
Electricians have the job descriptions for electric installation and repairs making the skill lucrative.
As an electrician, you can specialize in house wiring, installing electrical equipment, electronics repair, etc.
After learning electric work in Nigeria, you need a licence to work abroad. You need to register with the necessary regulatory bodies to practice your skill.
Put in the effort to learn electronics from the best minds in Nigeria. Nobody would tolerate any form of insufficiency leading to your job loss.
Learning electrical installation and repairs in Nigeria will take three (3) to six (6) months.
Heavy Machine Operator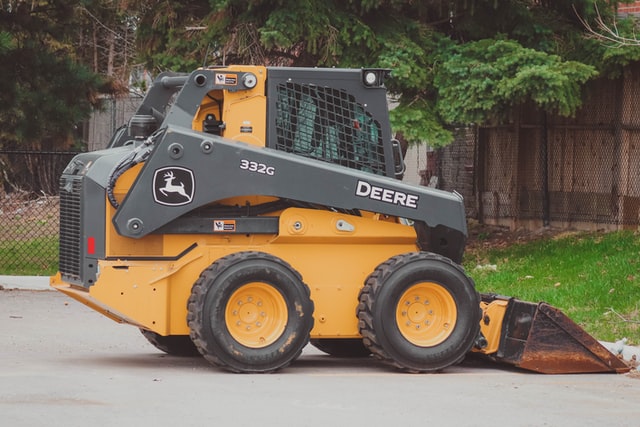 The best advice for anyone going abroad to work manual labour is to learn how to operate heavy machines.
Production companies, shipment yards, companies, large industries, etc., use heavy machine vehicles.
Heavy machine vehicles lift and move large items from one location to another.
The following are the types of heavy machine vehicles you can learn how to operate;
Forklift
Reach Truck
Crane
Excavators
Swamp Bugg
You can learn how to operate heavy-duty machines and vehicles in six (6) months here in Nigeria.
Auto Mechanic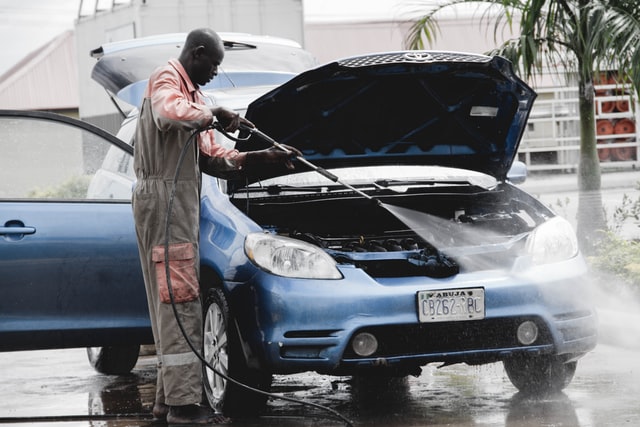 Learning auto mechanics is a good skill for Nigerians travelling abroad.
Automobile mechanics are people who repair faulty cars.
In developed economies, most people own cars, from teenagers to the working class.
Of course, these cars would develop faults and would need repair. Here is when the skill of an auto repairer is required.
Automatic Transmission engines BMW, Mercedes-Benz and Audi are the best are of specialization in automobile repair.
Learning how to repair cars will take you over one (1) in Nigeria. Also, you would need to prove your proficiency when you get abroad.
Plumbing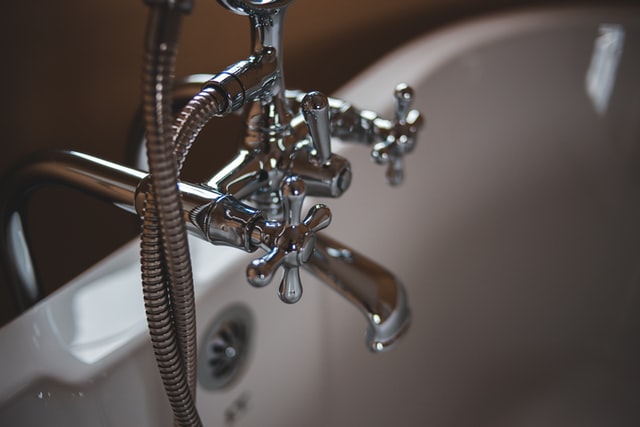 Plumbing is a lucrative skill to learn for someone planning to leave Nigeria.
Plumbers get an average of £13.9 per hour in the United Kingdom.
The services of plumbers are needed anywhere in the world. So, there will always be job opportunities for you.
Every new house requires a professional plumber to install the plumbing components.
Also, plumbers are responsible for periodic maintenance and repair of plumbing problems.
The duration for learning to plumb in Nigeria is three (3) to six (6) months.
Furniture Making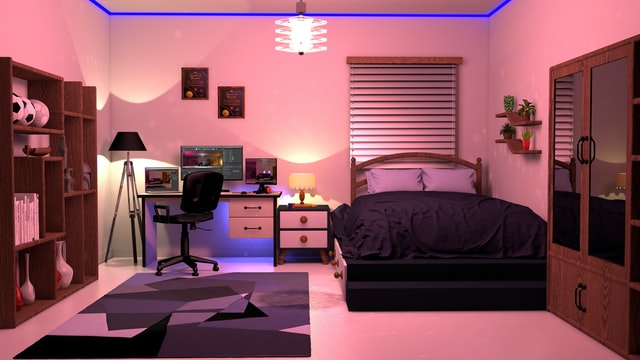 Furniture making is a lucrative skill for Nigerians planning to leave the country.
A piece of beautiful and comfy furniture is the new way for people to relax in their sitting room.
As the day goes by, there are new designs of ergonomic types of furniture. So, everyone is trying to meet up with the trends.
You will make money abroad if you are skilled in furniture making and design. There are lots of job opportunities from furniture companies overseas.'
Furniture designers in the United Kingdom make over £37,600 per year.
Carpentry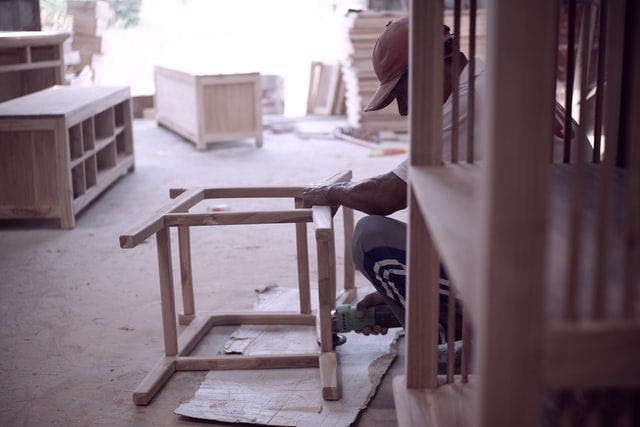 Carpentry is a recommended skill for someone who wants to travel abroad. In Canada, carpenters earn $25.03.
Carpenters make up the highest population of the single group of skilled workers in Canada.
Carpenters are people who can put together woodworks and materials to create or repair an item.
The job description of carpentry involves the installation of walls and roofing systems, cutting and repairing wood materials, etc.
The handwork has the prospect of making you money oversea.
Carpentry abroad is different from what is obtainable in Nigeria. It is not like hitting and jamming wood together.
Only skilled professional carpenters get jobs abroad. You would need certification to become a carpenter overseas.