List Of Fake Loan Apps In Nigeria That You Should Know And Avoid
Fact and research has exposed the existence of various predatory and bogus loan apps in Nigeria, the main goal of which is to defraud poor and helpless consumers who are unlucky enough to request loan advances from them.
According to research, these phony loan applications either demand illegal security deposits from potential consumers or require them to pay processing fees for loans. Others like threatening and blackmailing clients at every chance, as well as rude and disrespectful comments directed at them.
Some of these fake loan apps have turned their platforms into loan sharks, terrorizing Nigerians with extremely high interest rates, sometimes as high as 50% for a 7-day tenure, and then harassing the consumers and their contacts with malicious and defamatory words even though the loan is still a day away from expiration.
This is immoral. In this article, you are going to find out the list of fake loan apps in Nigeria.
Here are lists of fake loan apps in Nigeria:
1) BorrowNow Loan App
BorrowNow is one of the bogus loan applications in Nigeria. All Nigerian loan applicants should reject the BorrowNow loan app because of its extremely high interest rates, failure to comply with Nigerian local regulations, and violation of Google loan term standards.
BorrowNow loan app is another terrible loan lender that sends threatening and libelous messages to their consumers and borrowers. Nigerians should avoid it at all costs.
2) NairaPlus Loan App
NairaPlus is one of the major Nigeria's lists of phony loan apps. The scam lending platform is one of the Google Play Store fast loan applications that are compromising their customers' data privacy and sending blackmailing and threatening messages to their connections whenever there is a claimed loan repayment default.
NairaPlus is the first app to be added to the list of banned lending applications in Nigeria. All Nigerian customers should shun the services of the NairaPlus lending app since it has regularly violated local laws and Google standards. (Full article)
3) Sokoloan Loan App
Another bogus lending portal in Nigeria is Sokoloan. The faults of the fraudulent loan app are listed below.
Provide loans for 7 days as opposed to the 91 to 360 days advertised in the Google Play store.
7 days loan, like others, begins counting the minute money is received in your account, and what you see on your dashboard instantly is 6 days remaining. It is never seven days.
If you do not pay when you are supposed to, their personnel will harass you, threaten you, and send messages to individuals on your contact list.
4) 9Credit Loan App
9Credit is the seventh entry on the list of bogus loan applications in Nigeria. They have warned all Nigerian loan applicants to avoid using the services of the 9Credit loan app due to unethical and unethical tactics.
For charging clients questionable high interest rates. For granting loans for only 7 days instead of the minimum of 60 days required by law. And for constantly defaming and threatening its clients and their contact information.
5) GoToCash Loan App
On November 28th, 2021, Google removed GotoCash and PalmCash, two rogue and false lending applications in Nigeria, from its Play Store due to repeated breaches of its policy on consumer data protection.
BorrowNow and LendCash, two additional fraudulent lending applications previously covered, were deleted around the same time for the same reason: breaching customers' data privacy and sending libelous and threatening messages to their customers, their families, and contact list.
They strongly warn Nigerians to shun these bogus loan applications like the plague. Even their interest rates are exorbitant, and they levy unlawful service costs.
6) Fast Money Loan App
Fast Money is another phony lending app. unfortunately; it is still available on the Google Play Store.
The Nigerian government has finalized plans to enforce regulatory laws and prosecute fake loan apps and lending platforms such as Fast Money, NowCash, Sokoloan, 9credit, LendCash, and others that violate their customers' data privacy by sending threatening and blackmailing messages to them and their contact lists.
Nigerians and loan consumers should avoid these applications at any costs.
7) 9ja Cash Loan App
The dangerous and outlawed Sokoloan lending app owns and manages the 9ja cash loan app, which is another bogus loan app.
Sokoloan Lending Company owns and operates 9ja Cash. Their tactic is to scare you with slanderous communications, which include persons on your contact list. This is unethical and unacceptably dangerous.
They demand excessive interest rates, deduct security fees from your account, and illegally limit your loan term to 7 days rather than the required minimum of 60 days.
Conclusion
In order to combat the alarming rates of data privacy violation by money lending operators, the National Information Technology Development Agency (NITDA) has formed a strategic relationship with the Federal Competition and Consumer Protection Commission (FCCPC).
Section 17(a) of the FCCPA, 2019 allows the Commission to oversee and enforce provisions of all Nigerian laws pertaining to competition and consumer protection.
As a result, NITDA has identified the FCCPC as a major player in its attempts to reign in the activities of some micro-lenders who have developed a predilection for abusing Nigerians' personal data.
How to Get Unskilled Jobs in Canada for Foreigners
If you are a citizen or a permanent resident of Canada you can simply apply for a job at any company that is hiring unskilled workers. If neither a Canadian citizen nor a permanent resident, your single option is to apply to immigrate to Canada as a foreign worker. You must have to complete the Canada unskilled work visa process and the immigration process may take up to five years.
During the period you'll have to meet all the procedures, requirements, and score enough points to be eligible. You will also have to show that you have at least the minimum level of financial status by providing the statement of bank balance. You would have a very minimal chance of getting a work permit visa in Canada for some sort of unskilled worker jobs.
In the case of a company in Canada that wants to recruit foreign workers on work permits, they have to prove that they've executed all available options to find a Canadian to fill the unskilled job position. They also have to prove that there is a limited supply of unskilled workers in Canada who are a qualified candidate and able to fill the position.
Moving to Canada by Applying Temporary Foreign Worker Program
For unskilled and semi-skilled workers seeking jobs in Canada, another beneficial offer available is the Temporary Foreign Worker Program.
This program allows foreign workers to work and live in Canada on a temporary basis, usually for 2 years. During the period immigrants can also apply for a new work permit or an extension on the existing work permits. However, the process depends on the employers and the job offer workers have received. In order to be eligible for this program, you must:
• Have written letter of the job offer you have received from a Canadian employer
• Have an approved Labour Market Impact Assessment (LMIA).
• Convince the immigration officer that you are staying in Canada temporarily and will leave the country as soon as the end of your employment contract period.
• Provide all necessary documents that you meet the requirements of the job. These documents may be your previous work experience, job-specific training (2 years maximum), and academic requirements (usually a high school diploma).
• You must not have criminal records
• You must be in good health.
• Make sure all documents are in English or French.
• Prove that you do not pose a threat to the security of the country.
• Provide evidence of having a sufficient amount of funds to live in Canada.
SEE AVAILABLE JOBS OPENING 
Industry
Jobs Available
Food Processing
– Process Control and Machine Operators
– Industrial Butchers, Meat Cutters, Poultry -Preparers
– Fish Plant Workers
– Food Testers, and Graders
– Food, Beverage and Tobacco Processing
Travel and Accommodation
– Hotel Front Desk Clerks
Tour and Recreational Guides & Casino Occupations
– Tour and Travel Guides
– Outdoor Sport and Recreational Guides
– Casino Occupations
Long-haul Truck Drivers
– Long-haul truck driver
Food and Beverage Service
– Hostesses
– Bartenders
– Food and Beverage Servers
– Food Counter Attendants
– Kitchen Assistants
Cleaners
– Light Duty Cleaners
– Specialized Cleaners
– Janitors, Caretakers, and Building Superintendents
Elemental Services
– Dry Cleaning and Laundry
– Hotel Valet
WareHouse Workers Urgently Needed In Coquitlam, BC facility
We are currently looking to hire Warehouse Workers to work in our Coquitlam facility and join our outstanding team of support! In this role you would be supporting various departments including but not limited to the welding and service technicians team. Hands-on training will be provided along with forklift certification. You will be stocking and organizing inventory and maintaining the housekeeping of the warehouse and yard. The General Laborer position requires some heavy lifting, and some experience in a warehouse facility. This role is long-term and full-time and gives you an opportunity to work with an outstanding team, it is a fantastic opportunity! Are you looking to easily get started in your new career? Send us a resume!
Shift: Monday-Friday
Time: 8:00am-4:30pm OR 4:00pm-11:30pm
Wage: $20-$22 an hour (depending on experience)
Area: Coquitlam, BC
Looking for candidates who can start immediately
Full-Time/ Permanent position
Transit Accessible
• Can start right away*
If interested in the Warehouse Worker role in Coquitlam, BC – please send us your resume and we will take care of the rest!
Advantages
– Starting wage is $20+ an Hour
– Shift is Monday to Friday (Days)
– Job Security
– Fantastic Benefits Packages
– Opportunities for growth.
– A dynamic work environment with a strong team.
– Transit accessible location
Responsibilities
– Assembling pallets of products for inventory requests including wrapping orders and preparing them for shipping
– Ensuring items are accurately picked and identified to avoid discrepancies
– Adhering to all safety and equipment regulations, and maintaining a clean work environment
– Utilizing an electric pallet jack to maneuver through the warehouse
– Ability to take direction from a voice-automated system to pick and organize orders
– Gathering orders, packing, wrapping and strapping
– Loading and unloading trucks
– Pallet-Jack use/ Sit down counterbalance- not required but would be an asset
Qualifications
– Previous experience in a warehouse or working with inventory is a bonus but not required
– We prefer that you have your own steel toe boots and a safety vest.
– Must be able to lift up to 35+ lbs
– Reliable, responsible & willing to get the job done
– Good attention to detail
– Ability to provide previous references
– You are currently located in the Coquitlam, BC area!
Summary
If this sounds like the perfect job opportunity for you, look no further!
We are also accepting referrals and offer a bonus that will put extra cash into your pocket- ask us about it to learn more.
Just send your resume along to Randstad Team!
Lipika @ lipikaluthra.pahuja@randstad.ca
Nicole @ nicole.demers@randstad.ca
I Have No Income And Need Money Now: How To Get Cash Now With No Job
If you find yourself in the league of those constantly using the term "I have no income and need money now" and you keep wondering how you could scale through your expenses and pay up your bills. It may seem difficult to secure a loan with manageable interest rates and payback terms for those who need to borrow money without proving their income, but this is simply untrue!
When you are unemployed or lack access to a standard pay stub from a 9 to 5 job, you have a lot of possibilities for emergency loans.
These loans are a form of funding accessible to people without a job or a stable source of income.
Before qualifying an applicant for a loan, many traditional lenders need verification of yearly or monthly income. Some even set a minimum income requirement for applicants to be accepted and reject applications if the applicant doesn't make the required amount.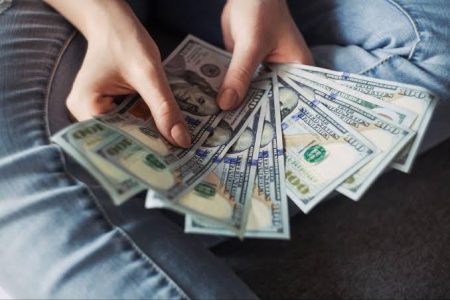 This can make it challenging for people looking for no income loan products to find a direct lender. Thankfully, several internet lenders offers loans to individuals who keep using the term "I have no income and need money now". These type of loans accept applications from borrowers without a job or conventional income proof. There are many other ways besides a pay stub to demonstrate your ability to repay a loan!
How Does No Income Loans Really Work?
These loans work similarly to other types of loans. However, no-income loans require that you have some alternative method of paying them back with interest. Therefore, lenders will want to see your credit history, bank accounts, and proof of any liquid assets that demonstrate your ability to repay the loan, if you pass the test, they will offer you some loans you can pick from and that will take you off the term "I have no income and need money now."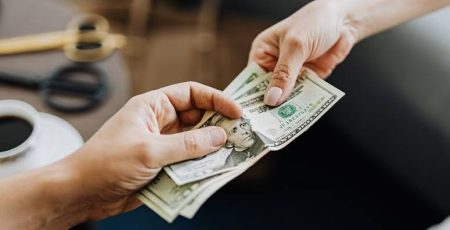 Lenders look over your finances, assets, credit score, distributions, or payouts from any other sources to determine the level of risk you represent to their firm if they were to approve your loan. If they are confident that you can pay them back, they're likely to approve your request.
There are many different types of liquid or cash-equivalent assets, monetary compensation, benefits, or alternative income sources you can use to show that you can make payments.
Alternatives You Can Use When You Constantly Use The Term "I Have No Income And Need Money Now"
Side gigs or a business startup
Self-employment income
Unemployment benefits
Royalty payments
Partner income
Child support
Tip income
Alimony
Social Security benefits (retirement or disability)
Dividend payments or other investment income
A job offer with an offer and an acceptance letter
A retirement account (including a pension)
Veterans Administration (VA) benefits
A lender can still believe there is some danger even if they believe you can repay the loan. As a result, you can be required to make additional payments to cover the lender's risk. No-income loans may also have a number of drawbacks.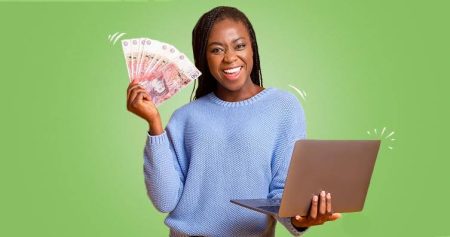 For a lender to be confident in approving your loan when using the term "i have no income and need money now" they usually offer you loans with higher interest rate, higher fees, repayments period of months and not years for those who have income and lastly, they'll rather offer you low loan amounts rather than the usual bulky amount they offer.
There are four types of no-income loans currently in use:
Stated income, verified assets (SIVA)
No income, no job, no assets (NINJA)
No income, verified assets (NIVA)
No income, no assets (NINA)
SIVA
An applicant for a SIVA loan must have sufficient confirmed assets to serve as collateral and sufficient income, even if it is insufficient to qualify for a loan.
NINJA
NINJA loans was quite popular before the 2008 financial crisis. They were essentially loans granted on the basis of the borrower's assurance that they would be able to repay the amount. However, financing restrictions have made it much more difficult to get them.
NIVA
Of the four loan types, clients without conventional or alternative incomes can typically apply for an NIVA loan. Before a loan is accepted, assets must first be valued and then put up as collateral.
NINA 
NINA loans are often only given to landlords who are real estate investors. For the loan to be approved, these investors must prove they have the funds necessary to make re payments.
There are alternative options if you are unable to get a no-income loan approved and you keep using the term "i have no income and need money now" there are other possibilities and It's a good idea to consider your options before choosing one of these loans:
1. Ask Family Members Or Friends You Feel Can Help You Out
Check a loved one to see if they can assist you rather than going to the bank. Better terms will be offered. Just be sure to pay back the debt on time to avoid losing a crucial relationship.
2. Community Assistance
Look around your neighborhood to see if any resources are accessible. For instance, you might be able to get short-term financial assistance from religious groups, indigent utility programs, or food pantries without getting a loan. A community resource that could assist you in raising money for a mortgage is crowdsourcing.
3. Get Creative In Other To Make A Few Bucks
Think about taking a ride-sharing job. Every day, you have the option to pay out, giving you the chance to make some quick cash. To make extra money quickly, you may also provide child care, pet sitting, or handyman services. You can also make some extra money by renting out a room in your house or by selling things you don't need.
Frequently Asked Questions (FAQs) About 'I Have No Income And Need Money Now: How To Get Cash Now With No Job
Can I Get A Loan If I Have No Income?
Can you get a loan if you have no income? You can get a loan even if you have no income. Most no-income loans carry higher interest rates, but with Instacash cash advances, you'll have access to up to $250 without having to pay any interest for an entire month.
What Loans Do Not Require Proof Of Income?
A no-doc mortgage loan, also known as a no-income verification home loan, does not require you to provide income proof to the mortgage lender. And you can as well check our listings above to find the one that suits you.
What Apps Pay You Instantly?
Cashyy (Android Only)
Mistplay (Android Only)
Rewarded Play (Android Only)
Swagbucks
MyPoints.
Kashkick.
InboxDollars.
Steady.
What Is Begging Money?
Begging (also panhandling) is the practice of imploring others to grant a favor, often a gift of money, with little or no expectation of reciprocation. A person doing such is called a beggar or panhandler. Beggars may operate in public places such as transport routes, urban parks, and markets.